CCC developed landmarks in your area can be highlighted through the placement of a 
CCC Worker Statue™
The statue is 6 feet tall

Weight:  460 pounds

The statue base is a matter of personal preference and takes many forms.  To see a diagram for the construction of a pedestal base as pictured to the right click here.  CCC Worker Statue Pedestal Base.

Plaques and interpretive signage is the responsibility of the purchaser.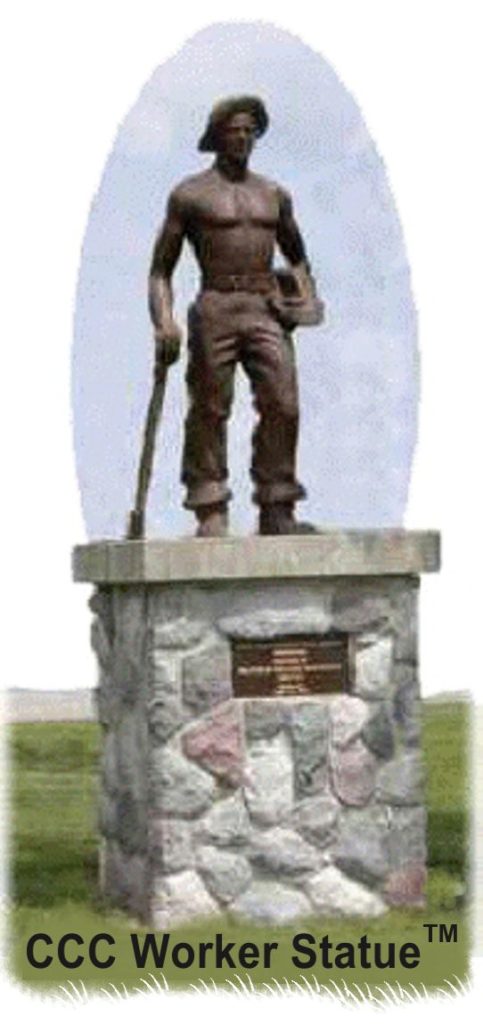 Statue Cost: $22,000

Shipping costs are additional and are determined by the distance from you location to the studio in Michigan – approximately $1000 to $3000

A signed purchase agreement and one-half of the payment is required before casting will begin. 

The second half and shipping cost is required before the statue will be shipped

If the purchases does not have a 501(c)3 IRS designation, sales tax is also included (except for VA and MI).

Allow 2-3 weeks for shipment.  Statues are routinely shipped by common carrier.