3317 Breton Circle, NE
Atlanta, GA  30319
Phone:  404-257-0731  Cellular:  404-808-5339
Email:  [email protected]
Area of Expertise:  CCC Legacy in America's state and national parks
Locale:  Nationwide
Fees/Travel Expenses (if any):  Negotiable honorarium to defray travel expenses and lodging assistance.
BRIEF BIBLIOGRAPHY:
Ren and Helen are freelance writers who specialize in historical travel and guidebooks. We have been writing for over 25 years and currently have six books in print. Ren is a retired hospital executive and Helen is a retired elementary educator. Ren is a native of Atlanta, GA with a degree in history from Emory University [1973] and a Masters in Public Health from Tulane University [1977]. He retired in 2009 following a 32 year career with Emory Healthcare.  Helen is a native of Lewistown, PA, and earned her bachelor's degree from The Ohio State University [1973] and a Masters in Education from Georgia State University [1980]. She taught in the Atlanta Public Schools for 20 years and at a private school for 9 years before retiring.
 ACCOMPLISHMENTS / CCC RELATED BOOKS ARTICLES FILMS:
Ren and Helen are authors of several newspaper and magazine articles about the CCC and are co-authors of Our Mark on This Land: A Guide to the Legacy of the Civilian Conservation Corps in America's Parks, published by McDonald and Woodward Publishing [www.mwpubco.com] in 2011.  Since release of the book, the Davises have given presentations on the CCC at the following locations: Shenandoah National Park, the National Archives [Atlanta and Washington, DC], the Franklin D. Roosevelt Library in Hyde Park, NY, Saratoga National Historical Park, Chickamauga – Chattanooga National Military Park [TN], Kennesaw Mountain National Battlefield Park [GA], Glacier National Park [MT], Mount Rainier National Park [WA], Great Smoky Mountains National Park [CCC 80th anniversary commemoration] [TN], Franklin D. Roosevelt State Park [GA], Leonard Harrison State Park [PA], Hanging Rock State Park [NC], Cacapon Resort State Park [WV], John James Audubon State Park [KY], Cumberland Mountain State Park [TN], Deception Pass State Park [WA], Moran State Park [WA], Parker Dam State Park [PA], Promised Land State Park [PA], John Bryan State Park [OH], and Ohio State University-Newark [OH]. We also gave a presentation at the NACCCA Reunion at Cumberland Falls State Park [KY] in 2007, and are scheduled to present at the CCC Legacy Foundation 80th CCC Reunion in Tucson, AZ, in October 2013.
ADDITIONAL INFORMATION:

Ren and Helen's most recent book, Atlanta's Oakland Cemetery: An Illustrated History and Guide, published by the University of Georgia Press in 2012, was recipient of the Georgia Historical Society's 2012 Lilla M. Hawes Award for the best book on local or county history in Georgia for the year; it also received the Georgia Writers Association Author of the Year Award for the best Specialty Book published in 2012.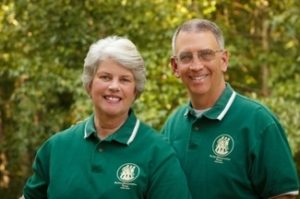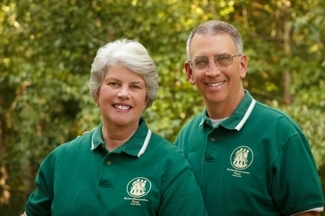 Ren and Helen Davis, Atlanta, GA